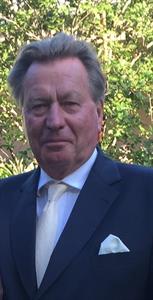 Horst Luhn
REALTOR, NOTARY, Property Management
About
Summary: 
25 years of real estate business experience building, buying and selling homes. As a trained, licensed Real Estate Professional with experience in finance, marketing and contracts, you will have a competitive advantage when selling or buying your new home. 
INTEGRITY:                                                    
Buying and selling your property is a matter of trust and one of the most important transactions in your life. It is imperative that you work with a market expert whom you trust and is fully committed to maximizing your money and creating high value for you and your family.
Every step of your buying or selling negotiations, I will assist, guide and give honest feedback so you understand holistically the pros and cons of the sale or purchase.
I take this responsibility very seriously as your success is my only goal.

LOCAL EXPERTISE:                                               
As a local market expert, I will facilitate how schools and key areas will create high progressive value and how market conditions can be utilize to your advantage. You will never be pawned off to an assistant. I will working with you from beginning to close is my biggest commitment to you. 

SUCCESS:                                                       
In previous transactions, the success and satisfaction of all customers has always been the top priority. Trust, high competency, and reliable advice are all pledges to you from me. 
I am pleased to accompany you through the complexity of buying and selling transactions so you win in the end. 
Horst Luhn

SPECIALTIES: 
Gated communities, Golf communities, Luxury real estate, Commercial objects,
Sale of special objects, Homes, Apartments, New buildings.

Certifications: 
Licensed real estate specialist, Member of the National Association of Realtors
Member of the Global Business Council of the NAR